Why Digital Marketing Experts Have to Be Tech Experts Too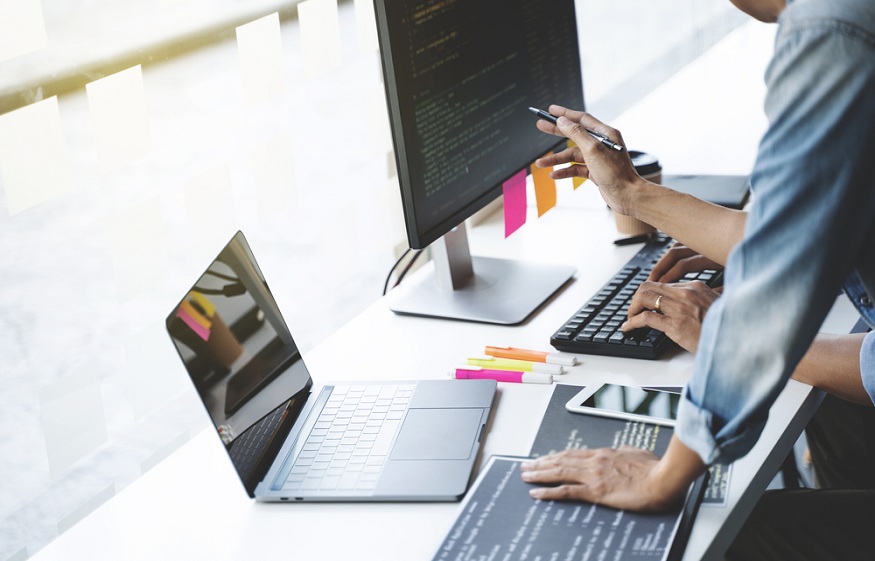 Digital marketing agencies are a dime a dozen these days. Some are better than others. Usually, what sets the good ones apart has little to do with messaging. It is the technology that matters. That may seem strange to someone familiar with old-school marketing techniques. Nonetheless, the digital age has changed the marketing game at its very core.
Marketing across the ages has been a matter of creating an effective message and then getting it in front those people most likely to respond positively to it. This has been fundamentally true since marketing's earliest days. But because the methods for doing so have changed, the knowledge and skill digital marketers need to succeed sets them apart from their peers of previous generations.
The Competition Is Stiffer
Prior to digital technology, entrepreneurs needed access to a lot more resources to get a new business up and running. This is no longer the case. There are countless businesses that entrepreneurs can start in the digital age with little more than a computer, a website, and a good internet connection.
There are also those industries that once required significant overhead. Retail is one of them. Entrepreneurs can now set up ecommerce sites at a fraction of the cost. In short, reduced startup cost has led to far more competition. Stronger competition requires more effective marketing.
Marketers Must Understand Technology
Any marketer is only as good as their understanding of the tools at their disposal. Because modern marketing is carried out mostly in the digital world, marketers need to understand digital technologies. According to Webtek Digital Marketing out of Salt Lake City, UT, digital marketers must have an in-depth knowledge of:
how search engines use keywords
how consumers utilize voice search
the role social media plays in marketing
the roll of inbound and outbound links
how to create effective content
how pay-per-click (PPC) advertising works.
It is not enough just to know the technologies exist. Digital marketers must know how those technologies work and how they can be leveraged for maximum results.
Deploying the Technology
Hand-in-hand with understanding how technology works is the need to know how to actually deploy it. For example, a Madison Avenue marketer back in the 1980s did not have to know a thing about typesetting or printing. They simply created the ads they wanted to run in the local newspaper and then let the paper handle the printing aspect.
These days, digital marketers are expected to handle implementation as well as coming up with ideas. For instance, Webtek includes web development services because they are often tasked with website updates. Not only are they creating SEO-rich content, but they are also adding that content to customer websites. Therefore, they need to know how to develop websites.
It is All About Google
The undercurrent in all of this is satisfying Google. Like it or not, Google controls newly every aspect of digital marketing through its policies and procedures. If a digital marketing agency doesn't have a firm grasp on how Google does business, its marketing efforts will falter. So, more than anything else, digital marketers need to know how Google works. They also must stay abreast of everything Google does. They need to be ready to adapt to changes as needed.
Marketing has come a long way since the days of newspapers and yellow page ads. It's an entirely different ballgame driven by digital technology. This is why today's digital marketers need to be technology experts as well as marketing gurus. They must be able to come up with great ideas and implement them in the digital world.