Why Is Replenishment Planning Inevitable in E-Commerce?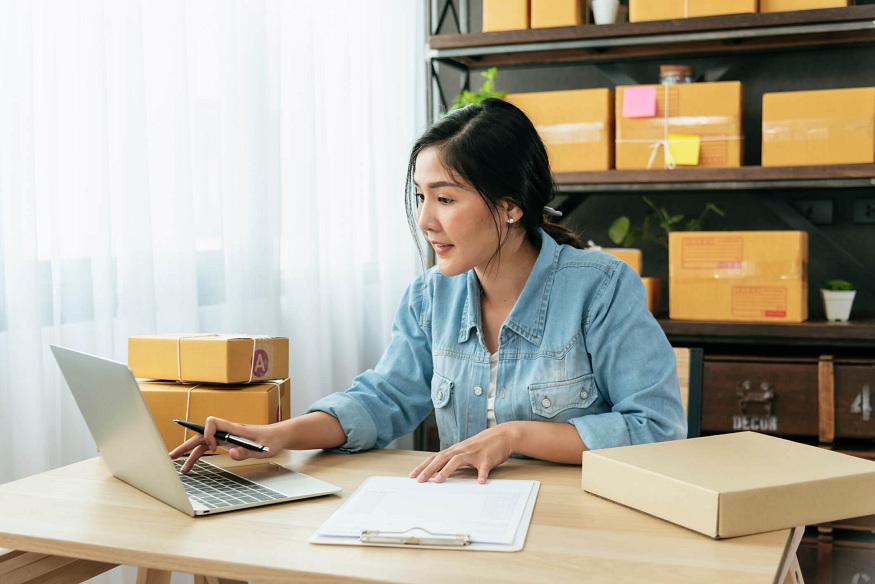 Every business that stores products and keeps an inventory to meet customer needs should have proper replenishment planning. Consumer expectations are continually increasing due to technological advancements, and they now want their orders to be delivered quickly and efficiently. As a result, accurate inventory planning should be implemented and coincide with demand forecasts.
For the majority of firms in E-Commerce, DTC, Retail, F&B, etc., replenishment is a constant routine. It guarantees that the appropriate goods are in the appropriate supply chain nodes in the right amounts. Inventory can be collected and shipped as soon as customer orders come in when replenishment is managed correctly. Retailers replenish their inventories with previously sold-out items. This procedure, however, is insufficient for firms to replenish their stock. Businesses should know what products to refill, how many products to restock, and how much demand there will be for particular products in the coming months. To avoid overstoking of slow moving products, businesses should know precisely when demand for a given item would decline.
Demand has experienced extraordinary fluctuations recently, affecting supply networks around the world. Due to poor replenishment planning, merchants and retail outlets have difficulty meeting client demand. Planning for restocking is, therefore, necessary and helps organizations satisfy customer demand, preventing out-of-stock problems. Replenishment planning, however, is a challenging process that considers various factors, such as supplier lead times, transportation routes, pricing, availability, etc.
What is Replenishment Planning?
It is a crucial component of the supply chain and entails tracking the storage, acquisition, management, and use of the inventory product at any time. You can use replenishment planning software to achieve this goal, and a good replenishment planning software enables you to store the appropriate quantity of goods at the appropriate location and time.
Once you know where each product is located, you may track your stock levels in real-time and in great detail. You can effectively manage your inventory if you know how much and where it is. You can avoid tiresome manual inventory planning procedures by using powerful replenishment planning software which can automate the whole process.
By automating the replenishment process you can set a reorder point and having precise inventory information for every sales channel, you can increase the efficiency of stock management.
The effectiveness and profitability of a business depend heavily on having an effective inventory & replenishment planning. Here are the two key reason why in of replenishment is critical for your company.
Avoids Stockouts
If the inventory isn't refilled in a timely manner, the company will run out of stock. While stockouts may appear to be merely a little annoyance, they can actually be a severe source of trouble for a company and lead to significant losses.
First, clients may turn to your rivals as a result of stockouts. Let's imagine that a customer is browsing your website and finds a dress they truly like. They read the description on the product page after clicking it, but when they go to add the item to their cart, they discover that the dress is out of stock in their size. The customer leaves your page in disappointment and visits a rival's website to look for a dress of a similar style.
Second, stockouts result in backorders and a decrease in cart activity. Imagine that a consumer places an order on your online store, but the item they wanted has already sold out since your inventory levels are not updated in real-time.
The consumer may decide to cancel their order as a result of having to wait for the item to restock. If this keeps happening, your company will lose money as a result of the cost of cancelled orders.
Additionally, some of these customers won't think twice about posting unfavorable ratings on independent review websites, social media, or Google. These reviews might have a negative impact on your company and drive away potential clients.
Prevent Overstocking
The correct replenishment approach enables you to stock up on the products that customers want rather than the ones they don't want, which is another reason why retail restocking is crucial.
You can determine the goods with the most demand in a specific season, region, or channel by counting your inventory and examining sales trends. Using this information, you can then select which products to keep selling, which to stop selling, and which to order more of.
Without a reliable replenishment strategy in place, you run the danger of overstocking unpopular items, which results in deadstock and outmoded inventory that raises your holding costs and is challenging to sell.
Strategies for Replenishment Planning 
Process-Oriented Replenishment
Replenishment planning that is process-oriented can make the supply chains more efficient and smooth. Determining lead times is one of the critical elements of process-oriented supply chains. Communication delays can be avoided by accurately estimating lead times. The entire supply chain, from obtaining raw materials to filling sales orders, can be impacted by supplier delays. Back-order fulfillment can be expedited, and planning for replenishment can be done more quickly if delays with vendors are known in advance. With tracking, automation, and improved demand forecasting, businesses may increase the efficiency of their supply management.
Understand your Business Better
Assortment, replenishment, supplier relations, allocation, and other operational categories in which top business authorities are in charge of their respective divisions are frequently used to categorize retail enterprises. The separate divisions may not consider the plans of other segments, which leads to a breakdown in the retailer's replenishment plans and a communication gap.
The leaders of the various segments should first outline the present procedures and policies before considering the key elements of the business that affect the replenishment process. As a company, you should create a single process that considers the entire product lifecycle, from when an order is placed until the product is made available for sale to consumers.
Utilizing Machine Learning and Artificial Intelligence
Accurately estimating replenishment may be challenging for a store with many SKUs that must be distributed over several locations with different elements to take into account. Retailers who manually calculate replenishment plans may overlook essential elements and make mistakes that lead to overstocking, lost sales, and increased costs.
The process of replenishing can be automated by retailers using cutting-edge analytics and AI. These technologies can take into account each SKU and factor that affects demand at a granular level to meet consumer demand at the ideal moment. You may avoid costly human mistakes and free personnel to focus on strategies and exceptions by automating the repetitive, granular, and tiresome processes with AI-powered replenishment planning solutions.
Comprehend the Product-Specific Distribution Process
Since stock replenishment depends on various circumstances, some people refer to it as the S&OP process. As a result, businesses should thoroughly understand the distribution process when considering replenishment planning from a comprehensive perspective.
Lead time, manufacturing time, packaging and shipping time, customer order fulfillment, processing time, allocations of new orders, promotions, and so forth are some distribution-related factors. These elements, as well as production potential and operations, should be considered for replenishment.
Increase Supply Chain Visibility
A supply chain with better visibility can spot any holes where problems with resources and timing might occur. Faster replenishment can be achieved by automating the supply and communication channels in the supply chain. Demand-driven replenishment planning works well in supply chains with high visibility, and order fulfillment efficiency can be attained with transparent supply chains.
About Fountain9
Fountain9 helps E-Commerce businesses keep their inventory at the right level. Their artificial intelligence-based replenishment planning tool, Kronoscope, enables you to forecast demand for each SKU unit separately and manage inventories as necessary to avoid missed sales, overstocking, and wastage. It aids in increasing the profit margin and timely satiation of consumer demand. By analysing several variables, including lead time, cost, and the dynamic nature of demand, Kronoscope also assists in choosing the best supplier.