The Best VPS Hosting in 2020: Check Why MilesWeb Tops The List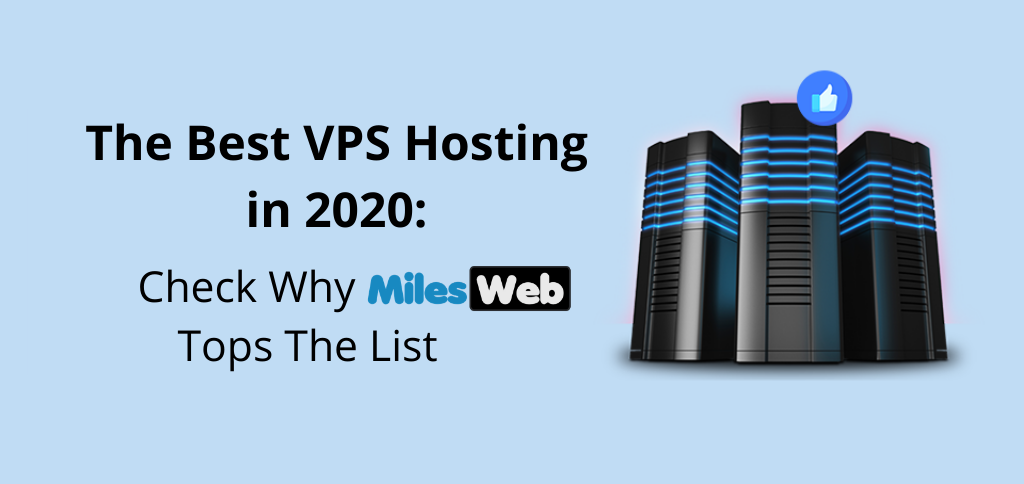 For some website owners, VPS hosting is a bit mysterious name and when one hears it at first, it doesn't reveal what the exact meaning is or what is one going to get with it.
Below is the detailed explanation about VPS hosting and a review of the 5 best VPS hosting providers of India currently:
VPS hosting: A Brief
VPS means Virtual Private Server.
"Private" indicates that all of the server resources are assigned to you privately. The resources are completely yours and aren't shared with other customers.
"Virtual" indicates that your server isn't a separate machine but is a virtual part set up on a highly powerful server. This "parent" server comprises of more virtual machines running assigned with separate resources for usage.
Benefits of VPS Hosting
Below are the two main benefits of VPS hosting:
One is that the VPS setup offers stability. Since the server resources are assigned to you alone you're secured from the activity of other users on the server.
Root access and complete control of your server is offered on a VPS. It allows you to install your choice of software on the server, and then configure that software in the way you want to. This allows you to match your server configuration to your application/website.
So, it means that VPS hosting is a great solution for users that need dedicated server resources and unlimited customizability but at affordable pricing.
Let's now check the list of the best VPS hosting providers of India in 2020.
MilesWeb: The Cloud VPS Provider (Top Indian Web Host)
Since 2012, MilesWeb has hosted over 16000 websites. They offer managed web hosting to their clients and take the complete responsibility of managing servers. They offers a wide range of web hosting solutions apart from VPS hosting and those are shared, dedicated, reseller, cloud, cheap windows VPS, cheap WordPress hosting and other application hosting.
Their web hosting solutions are affordable, reliable as well as easy to use. With this they have become popular among the small to medium size businesses. All their hosting services are backup with 24/7 customer support via live chat and emails.
Their VPS service comes with root access and advanced customization. All their hosting environments can be completely customized, and also can support proprietary applications and software. Their cloud-based VPS service is based on enterprise-grade hardware.
You will get your site migrated seamlessly, with instant provisioning. With this you get the ability to scale your site up or down based on your business needs.
Their Cheap Linux VPS hosting plans are as below: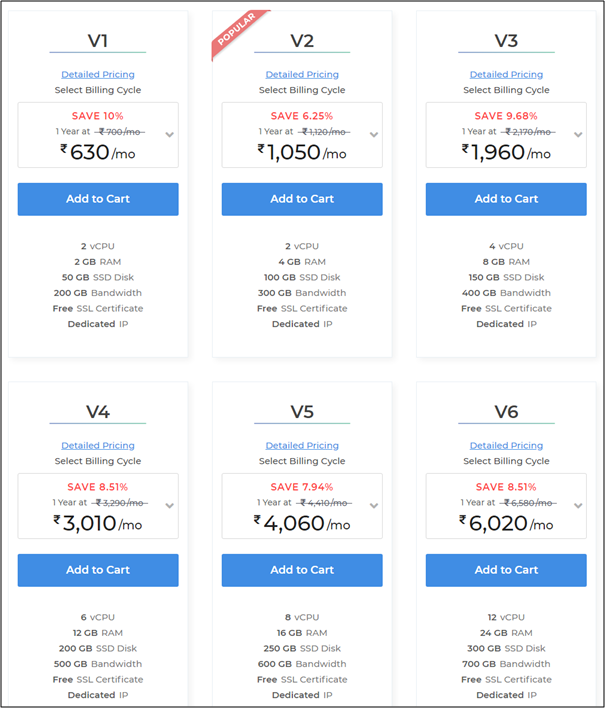 Features of MilesWeb's managed VPS hosting:
Cloud-Powered VPS
Enterprise-Grade Hardware
Solid-State Drives
Free VPS Management
SSH and Root Access
Resource Monitoring Dashboard
Host Unlimited Sites
Instant Provisioning
No Setup Fee
Robust Infrastructure
 MilesWeb offers scalable and flexible VPS hosting plans that offer flawless business growth.
InMotionHosting: Maximum Resources
InMotion might offer specialized VPS services, but they also provide a wide-range of hosting solutions. Their Virtual Private Servers also comprise of shared and dedicated servers and can also design the website for you. It cane said that they are a one-stop-shop that can offer customers a service right from website designing, hosting it, and offering all the tools for maintaining the site in the future.
Their team is well-experienced and offers their customers with the service and support they need. Having an average of four years of experience in the field, they also receive a minimum of 160 hours of specialized training prior to dealing with customers. They are one of the best web hosts around.
Inmotion's VPS hosting plans are as below: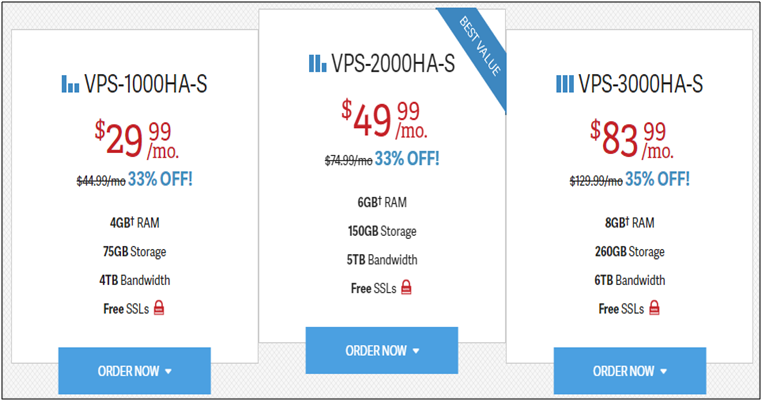 Inmotion VPS hosting features:
Cloud-Powered Redundancy
cPanel& WHM
Scheduled Snapshots
Secure Email
Root Access Allowed
eCommerce Optimized
Free Site Migrations
90-Day Money Back
Unlocked CPU Cores
Max Speed Zone
Their VPS plans come with managed server that comprises of security update and management plan, allowing you to concentrate on your business while the server works for you. All your site management is handled by their team for you and this makes them a popular alternative to self-hosting.
HostGater: The Unlimited Server
Started in a Florida college dorm room in 2002, HostGator hosts websites from across the world today. They offer all the services that can be expected from a top tier hosting service, which include dedicated servers and shared hosting, as well as VPS. Additionally, they also offer search engine optimization, web design and pay-per-click advertising.
Their customer support team is available 24/7 with live chat functionality. So, you can bother them whenever you want to. When it comes to VPS, HostGator offer full control to their users. You will find that their configurations and customizations match with your personal preferences.
Their VPS hosting plans are as below: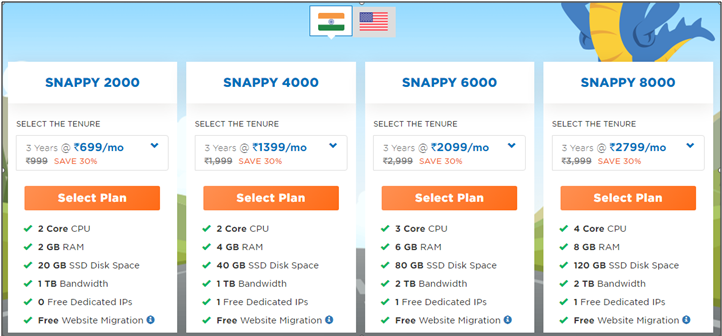 Features of HostGator's VPS hosting plans are:
Full Root Access
Integrated cPanel
Near-Instant Provisioning
Guaranteed Resources
Secure Environment
Cutting Edge Server Hardware
Top of the line network
They offer scalable service, for your website to grow with your businesses smoothly. This kind of flexibility is in demand from the top-tier VPS hosts.
The Verdict
Selecting a good VPS host can be tough. You won't be spending a long time in flicking through a load of sites, looking for the best deal.
The article reveals the features offered by each provider, whether you get root access or not and the prices of plans.
So, after going through each provider's VPS hosting options, you can select the host as per your preference.