5 solid reasons digital marketers suggest WordPress for business websites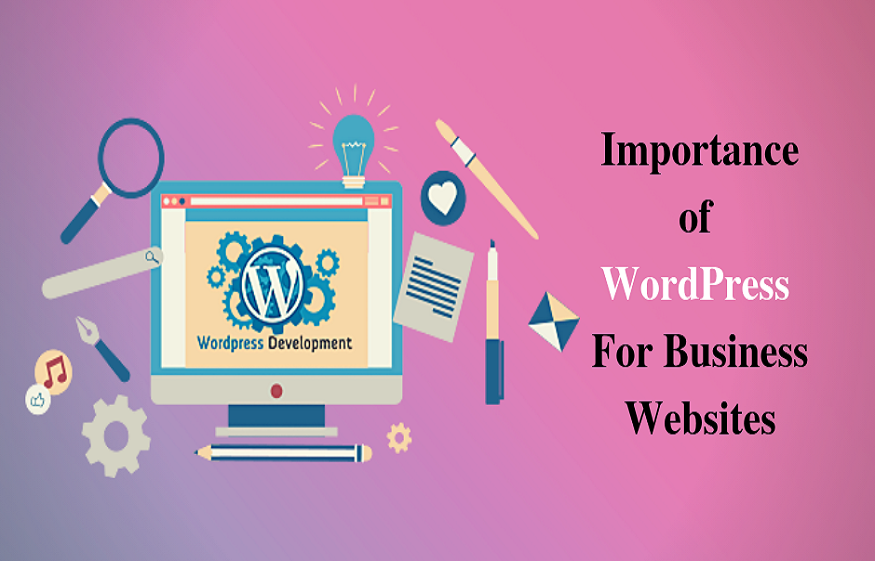 Digital marketers need to suggest the right platform that complies with their business' requirements while building a website. When we say 'right platform ' we mean a CMS that will allow a business to scale seamlessly at speed. However, marketers face obstacles while finding the right match that fits well with the nature of their business. Such cases call for a tried, tested and loved platform by many digital professionals worldwide- WordPress.
If someone was to write the number of pros WordPress has, it will definitely take hours. However, we have assimilated an essence of the same and presented you with 5 solid reasons why digital marketers suggest WordPress to host a business website to their clients. Before deep-diving into the article, here is looking at one of the best WordPress hosting.
1. Curates content like no other
It is true that content marketing is a tested method when it comes to digital marketing. In fact, it is even more useful in the b2b community since industry knowledge and thought leadership are taken into account. WordPress websites provide marketers with an amazing tool to create, curate and deliver content. By using targeted keywords, marketers can drive search engine visibility for the content. This allows one to build backlinks to the website via social sharing and mentions as well.
2. Builds a business community
Brand building takes time but with a website as strong as WordPress, the process gets accelerated. This is because with a WordPress website, one can set timely goals for their business in a bid to attract customers to the home page. In addition to this, the themes, design elements and myriad templates add to the aesthetic element of the website and play a huge role in enticing visitors to the WordPress website. This exercise in itself helps businesses build an online community to improve their brand's equity. So, while choosing the best WordPress hosting for your client, do not forget to factor in this advantage.
3. Search friendliness
WordPress websites facilitate curation and publishing of content with its CMS only to remove any content bottlenecks. This allows websites to improve their ranking on web pages. Also, WordPress allows marketers to expand content since making frequent changes to the content improves search engine optimization, only to result in better discoverability of the website. This is possible since WordPress comes with permalinks. These permalinks consist of links to posts and pages that contain keywords so that users understand what they are about only to boost the search component.
4. Boosts conversion rate
With a WordPress website, lubricating the customer funnel is much easier simply because WordPress wins hands down as a CMS (content management system). It helps you track the visits, shares, web analytics only to understand which web page is performing and why. Moreover, you can modify the content on the pages that are not performing or even remove redundant ones. Also,design and development actions including CTA (Call to Action) and to categorize the type of content is also possible with a WordPress website. All these advantages factor in while improving the rate of conversion for a WordPress website.
5. Agnostic with respect to category
Certain websites are customized for particular business categories. For. eg. Digital marketers prefer Magento as a platform to build an e-commerce website. However, WordPress' robust structure and layout has the capability to serve all kinds of business categories. Digital marketers swear by WordPress to adapt to every category possible. It could be retail, finance, hosting, e-commerce, or even a consulting firm. WordPress adds value and provides support to all kinds of business websites.
In closing
We would like to add that there are a few more website platforms worthy of mention but very few come close to WordPress. This is also because WordPress has provided top notch support for businesses to make changes and updates to their WordPress website. A renowned provider of WordPress hosting service is Bluehost, who has been providing web hosting services for many years worldwide.
Hope that you now know why WordPress is suggested as a website by major hosting providers, agencies and consultancies to build a website. Do take these pointers into account when launching a new business website.