Why do you need an SEM Expert for your Business?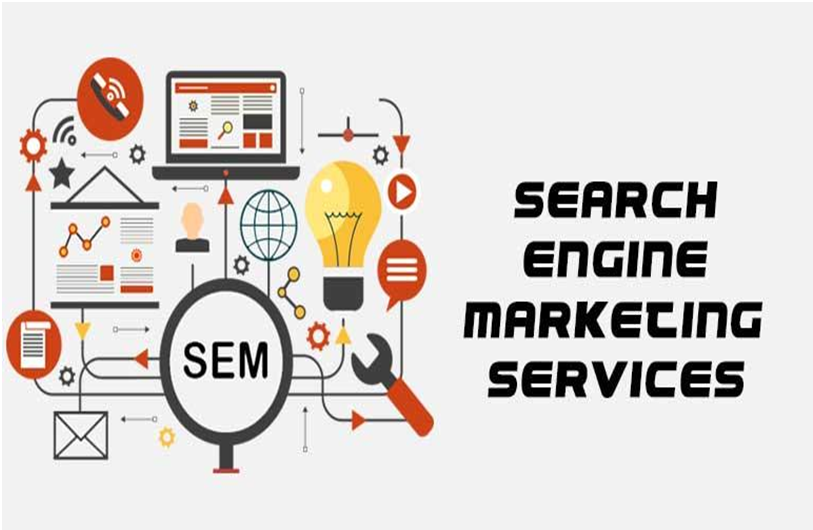 The protagonists of the 2020 change are a group of young professionals who correspond to the second edition of the master's in social media and digital marketing of the Seville Chamber of Commerce. It can be said that they are the best professionals in digital marketing in Seville.
In this post you will find all the information about this group of professionals.
This group is considered as ambassadors of digital transformation, as they are the new professional generation of digital marketing.
Away from traditional marketing techniques, the protagonists of change carry out work updated to the new times. They are adapted to internet users, since they are part of the Digital Age.
The SEO Specialist and Social Media Manager figures this time it's up to the SEM Expert or SEM Manager. It is another of the essential digital marketing figures in any project, especially if we want short and medium term results.
Normally you will see this digital position related to PPC campaigns in Google Ads, although we should not forget the existence of search engines such as Yahoo or Bing, although they practically have almost no strength at European level.
What is an SEM Expert? What functions does it cover within digital marketing? Is it essential to have this figure?. These are some of the questions that have been asked in the SEO Community and now we will solve it in this article. Enjoy!.
What is an SEM Expert? 
The SEM Expert is a specialist in charge of the elaboration and development of search engine campaigns like Google.
These campaigns are carried out based on certain keywords related to the brand / company with which you work and with a certain budget to invest.
To carry out the search engine campaigns, you will use native tools such as Google Ads or Yahoo Bing Network.
Although there are different types of ads and investment, the most used is usually PPC (pay per click) ads, that is, you will pay for each click that is received to the ad in the search engine.
The SEM Expert must know how to control the budgets, tools and quality of ads to make the investment as effective as possible.
Depending on the company in which this digital marketing profile is located, it will have some competencies or others, although in general, the functions of an SEM specialist can be summarized as:
Competition analysis and keyword study:
Before carrying out any search engine campaign, it is necessary to know who we are dealing with. Depending on the sector in which we work we will find different competition. This will mean having an adapted bid strategy and working in a determined way the texts of the ads.
Does my business need to have an SEM Expert? 
We can say that in most cases yes. Especially if it is a business that has not worked its SEO positioning on the internet.
Carrying out SEM campaigns will allow us to attract users to our website to become clients of our products or services.
If we have to wait for these to arrive organically, it can take even months or years. In addition, you have to differentiate yourself and stand out from the competition. If you appear as the first option in Google you will have greater options to be a reference.
Unlike SEO, investing in SEM requires a continuous budget, each click has a cost and we must count on it.
An SEO specialist must be able to spot these trends, understand what they mean, and develop strategies that work within them. (In our case, we are working on a massive SEO guide to be published soon. Stay tuned for that).
Doing the job
There are literally hundreds of factors that contribute to your final ranking. In addition to that, it can be difficult to determine what kind of trends Google can associate with the chosen keywords.
The work of an SEO specialist does not stop with a couple of adjustments to the website and some links spread over the Internet. Instead, the specialist has to be aware, constantly looking for trends like the ones mentioned above and finding new ways to maximize website traffic.
(And by "maximize" we don't just mean increasing the numbers)
Optimizing your website for search engines involves being aware of these factors and implementing the right strategies. However, as search engines change, an SEO can't rely on the same old activities. Modern SEO is much more than keywords and meta tags.
There are many factors an SEO specialist must deal with, and that means they need a wide range of skills. However, if we had to break it down into the basics, it could be said that a specialist should understand:
Why are links important?
What can be done on the page to help a web page ranking?
What can be done off the page to classify a web page?
Why is content marketing critical to any online marketing drive?
How social networks add value?
If pay-per-click marketing pays off
How to take advantage of emerging trends like SEO video?
The daily routine for someone who works in SEO could include a combination of any of these activities, which means that a true specialist must have a wide set of skills and be willing to learn more.
This group of young people has received adequate professional training in social media to exploit their talent and excel in the sector.
Their mentors belong, for the most part, to the team of teachers of the Master in Digital Marketing at the Seville Business School.
Among the profiles of these professionals, highly qualified experts, are big names such as:
Javier Rodríguez
General director of the master. He is an SEO and digital strategy consultant. He started as a web designer and today, in addition to having his own communication and online marketing agency, he has extensive experience in the SEO world. He has published a book on SEO positioning as a result of his professional SEO online course.
Sandra Jiménez
Digital communication expert with more than twenty years of experience.
He also lectures on specialization topics such as the digital transformation of companies. It is a reference in the world of digital and social marketing, since it claims the role of women in companies.
Keka Sánchez
Keka Sánchez is a social media manager. It offers consulting and advice on digital marketing, social media management and online reputation. It is also dedicated to training in digital subjects.
Ángela Morón Pardo
He is part of the team of a major advertising agency, where he is dedicated to designing the digital strategy of brands.
Francisco Naranjo
He is the CEO of a communication company and an expert in online marketing and technology. He shares his experience teaching classes in different private entities.
José Pablo García Baez
Journalist with long professional experience who one day decided to change her life, grab her backpack and go around the world with little money. He made his travel blog a profitable business that does not stop growing.
María Trujillo
She teaches at the Business School of the Seville Chamber of Commerce, she specializes in Google Ads or SEM campaigns. He trained in marketing and advertising and has worked in advertising agencies before finding his way into teaching. 
Shahid Maqbool
Shahid Maqbool is the popular name when you search for the best SEO company dubai. He is playing a leading role in delivering best SEO services. Shahid is one the best SEO Experts in Dubai who follows all the important ethical terms.
He has a proven track record. Many conventional companies gave him SEO Certifications. These certifications prove him the Best SEO Specialist in Dubai.
Manuel Moncayo
Graduated in Psychology, Manuel Moncayo is a businessman dedicated to training and public speaking. It is also common to see him as a speaker at many of the events in the sector.
Javier Merchán
Among its many disciplines, it is dedicated to training in web design, digital marketing and e-commerce. 
Diego Jiménez
Journalism professional with a long professional career of more than two decades. He specializes in sports.
Teresa Suarez
He works in digital marketing consulting with the aim of growing companies. She is an expert in training in the area of ​​communication. 
Protagonists of change 2020
If you want to talk about digital marketing from our SEO Experts then our professionals are here to guide you.
In the first edition, the protagonists of the 2019 change were presented as a group of qualified professionals willing to change the ways of doing things.
They broke the mold joining their voices to make the digital marketing sector in Seville hear that they were not junior profile community managers. They are the new generation that has come to make the digital world their own.
This year, it is up to the new generation to continue with the group's work to demonstrate that they have come to change the way of working and understand the digital context in which we live.