What Do You Look for When Buying a Smartphone?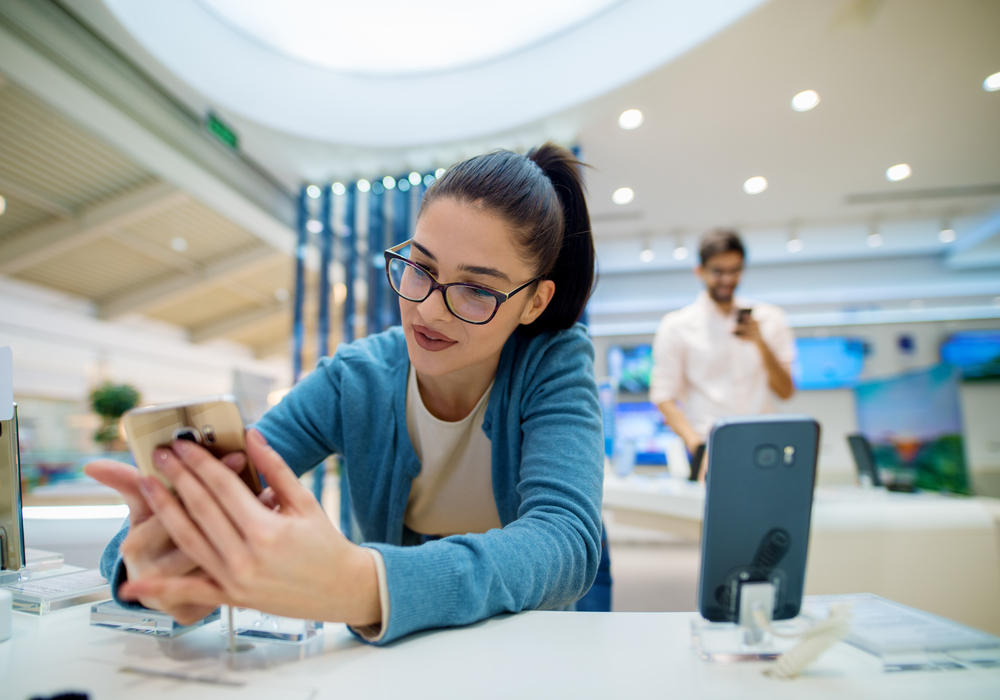 The question whether you need to own a smartphone or not is redundant in this day and age, after all almost everyone owns or wants to own a device that makes everyday life activities simpler, keeps you abreast of the latest goings-on in the world of social media and makes work activities a lot simpler. If you yourself are looking for a big view display smartphone but are not sure about what elements to look for to make certain you are happy with the final product you choose, then this article is a definite read for you.
Here are a few factors you need to keep in mind while on a smartphone shopping spree.
The battery power it offers
You want to know whether the device you are purchasing lasts all throughout the day or not? Then you need to know whether the phone you have are going to buy sucks out the battery and requires you to run for the charger frequently or offers you a decent level of running time and re-energizes really fast. To know about the battery of a phone, you can either go for phones like Panasonic Eluga Z1 Pro, OPPO F9 or check out reviews of other phones online before taking your pick.
The design of the device
Many smartphones today possess glass, front and back, like the Panasonic Eluga X1 Pro. This makes it susceptible to smudges. While you are at it, you may also want to take a look at the fingerprint sensor position, and whether it is suitable to your preferences. All in all, the ideal design should be the one that looks and feels good for you and doesn't require to adjust with your grip every now and then.
The screen of the phone is equally important
You are going to spend many hours in the day gazing at your phone, so you want to make sure you pick a screen that comes with a good size and high resolution. Pay attention to factors such as ratio, pixels and whether it is HD or not. Additionally, gorilla glass phones help to safeguard your device from multiple cracks and shatters, in case you happen to drop them by accident.
The camera
If you like sharing pictures and videos on social media with your friends, family and people in general, possessing a good quality camera is a must. Most of the phones available which come with good quality cameras are good at taking pictures in low light. More than megapixels pay attention to aperture as well as special features such as optical image stabilization and dual lens properties.
Storage capacity
You can run of space very quickly, so you need to make sure you have ample amount of storage capacity for all your files, documents, apps and games. The latest phones in the market offer you a superior in-built storage capacity. A minimum of 32GB and an ideal 64GB is good. Of course, a micro SD card slot makes it easier to expand your storage space capacity in a desirable and hassle-free way.
An up-to-date operating system
Even if you are purchasing a new phone, it doesn't imply you are going get the latest OS. The latest version you need to look for is Android 8 even though Android 9 is just around the corner. Always attempt to get the latest version as it helps to enhance performance and puts you in touch with the latest features available.
Other features to look at
In addition to these main features, you need to also look at other factors such as dual SIM availability, the kind of pre-installed apps on the phone, and whether it offers you an immersive visual experience or not. You also have to make sure that the device is durable and sturdy enough to stand the test of time and whether it can withstand exposure to water or any other kind of damage.
Important factors to keep in mind
All said and done, you need to know that:
You shouldn't settle for a smartphone that lasts for anything less than 10 hours on a single charge
The processor of your phone does not matter as much as it did once upon a time ago as almost all phones nowadays come with good processing power. If you use up your power on heavy apps and to play games, go in for a Snapdragon processor
Brightness and color quality are more important than resolution. After all, you need to make certain you can easily check your phone even when outdoors
Don't pay above and beyond for features you may never use. See that you pick a phone that comes close to your budget and possesses features that you are going to benefit from
So, whether you are looking to go ahead with brands like Panasonic India Smartphones, OPPO, Vivo mobiles or any other kind, be sure to keep these factors in mind when picking the right device for you. Picking the most appropriate phone from the options available isn't going to be easy but we hope these elements can make the process a little less daunting and a lot more fun.