The 6 best apps to sign your PDFs on Android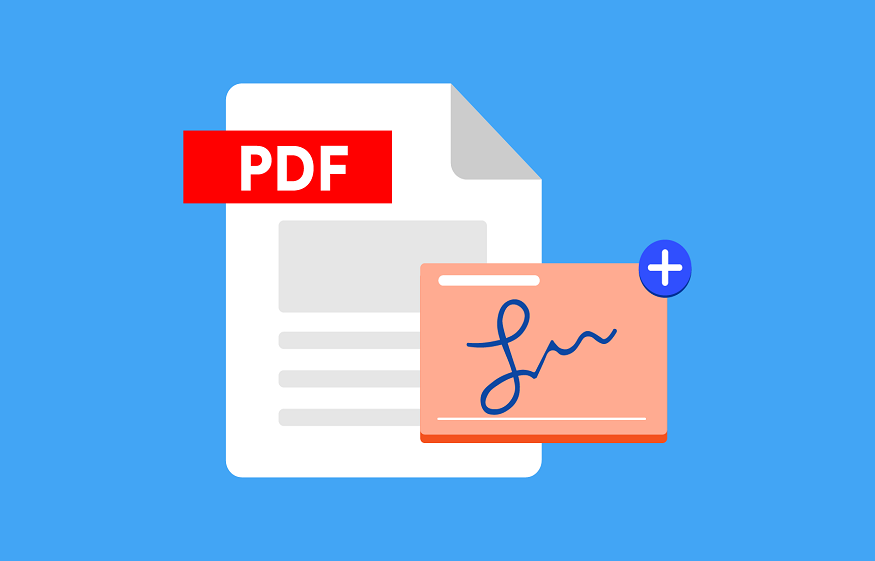 The use of electronic signatures is obvious to verify the authenticity of documents and the identity of signatories. Online signed documents become easy to set up for smartphones built with Galaxy Note 5. A few apps allow you to electronically sign PDF documents on Android devices. Below are the 6 best apps to sign PDFs on Android.
The 6 best apps to sign your PDFs on Android
1. PDFelement
Wondershare PDFelement is one of the best PDF signing apps for Android. It is a professional electronic signature platform that allows you to quickly protect and sign your PDF documents anytime, anywhere. PDFelement for Android is packed with top-notch features that provide a complete solution for performing electronic signatures. Whether you are intending to sign a contract or any other important document on an Android phone, PDFelement provides you with the tool to do it in an easy way. PDFelement comes with reusable templates that allow users to simplify their business processes while saving time.
Strengths :
This application is compatible with Android, iOS and Windows and macOS;
It is free on Android and iOS ;
It is very easy to use with its intuitive interface
2. DocuSign
DocuSign is one of the top rated PDF apps in the Google Play store. The interface and its options are easy to use. This application has quite a good reputation among SMEs and large companies. Renowned publications have written articles regarding this application; such as USA Today, Wall Street Journal, Ubergizmo, TechCrunch, LifeHacker, and Forrester.
Strengths :
It allows you to locally import stored documents as well as documents from the cloud including Dropbox, Box, Google Drive, Evernote, Salesforce and Email.
It allows signed documents to be sent directly to clients which clients can also sign.
It is compatible with many file formats including .pdf, .xml, .txt, .jpeg and more.
You can create your own signature style and personalize your ID card.
Weakness:
Once you have reached the limit of three signature requests; you have to pay for the app.
3. SodaPDF pdf signer
SodaPDF pdf signer is an application for signing PDFs on Android, developed by Binary. The app lacks a lot of features, but its interface is easy to understand.
Strengths :
She has the ability to take a snapshot of the signature.
You can attach photos to PDF files and save signed PDF files.
This app also allows you to view signed PDF files, email them and share them.
It allows you to sign PDF files with AcroFields.
Weakness:
It is only compatible with the text form and not all PDF forms.
It does not allow the insertion of an independent signature.
4. SignNow
SignNow is developed by Barracuda Networks with an easy to use interface. Like DocuSign, this application is also featured in many magazines such as Forbes. It was also ranked in the top 12 applications in InformationWeek in 2012.
Strengths :
It allows you to create your own signature.
You can import as many PDF files as other documents to sign from your local library or cloud.
You can sign documents with an Internet connection.
You can sign and send the documents to clients and also check the signing progress.
It is secured with high quality encryption and allows legally certified signatures.
Weakness:
It is limited to ten documents and then increases to $ 25 per month.
5. SignEasy
SignEasy is an application developed by Glykka LLC which also provides the ability to sign PDF files. This application contains the basic functionality of signing PDF documents imported from your local files and sending signed PDFs to others.
Strengths :
The application is compatible with most document formats compared to other applications including .pdf, .xml, .txt. .jpeg and more.
It allows the use of colored ink for signatures.
It has a password for signing to prevent fraudulent use.
It allows the configuration of a secondary email to keep track of the signature.
Weakness:
It offers signing 3 documents for free and after that you need to buy credits to use the app.
6. SIGNply
SIGNply is an app developed by edatalia.com. The application lacks some features and the interface is in Spanish. However, this obstacle is easily compensated by the fact that there are no fees associated with using this app, nor advertising.
Strengths :
You can sign as many documents as you want.
The application is available offline.
You can customize the signature, including settings to define the author, contact, and location.
It records the biometric data in the signature to ensure its authenticity.
The signed document is fully compatible with Adobe Reader.
Weakness:
There are some distortions and lags in the signature.
The interface is not in English.